Women's safety has become a big broad heading of every news channel nowadays. Have you ever thought why it has been so viral and vital as well? Women are not safe at their house, at their workplace, and not on the road. The rate of women harassment, molestation, and rape has been reaching a good percentage nowadays, but that's not good.
Women's empowerment and safety in India have become a significant movement these days. Why it has to be this important? Why are women being molested then and now? If men are getting blamed, then it is not appropriate entirely. Not all men are rapists.
Some women push weak and helpless women to face such a worst situation. Reports have found that a parent has sold their daughter for a few thousand rupees.
A few questions to start with…
Women, are you so priceless that money can buy you? Why has this to be accepted? Why can't you resist? These orphanages or women's homes are also not safe for women. It is not that all homes are unsafe, but there are reports which had unveiled several orphanages or women homes who supply the girls to powerful and wealthy person to fulfill their physical need.
For them, these girls who have no shelter and family support are just an element that can be used in the exchange of money. This inhuman behavior has been widely acclaimed by several men who think women are just an element. Their self-respect has no value; their body is only to be used. It is not that only poor, or family support such inhuman people are attacking fewer women.
This can be witnessed by the very recent rape incident of Dr. Priyanka Reddy, a veterinary doctor of Hyderabad. She was not wearing clothes that can raise the inner inhuman nature of men; she was well dressed according to Indian culture still has to face such an undesirable scene.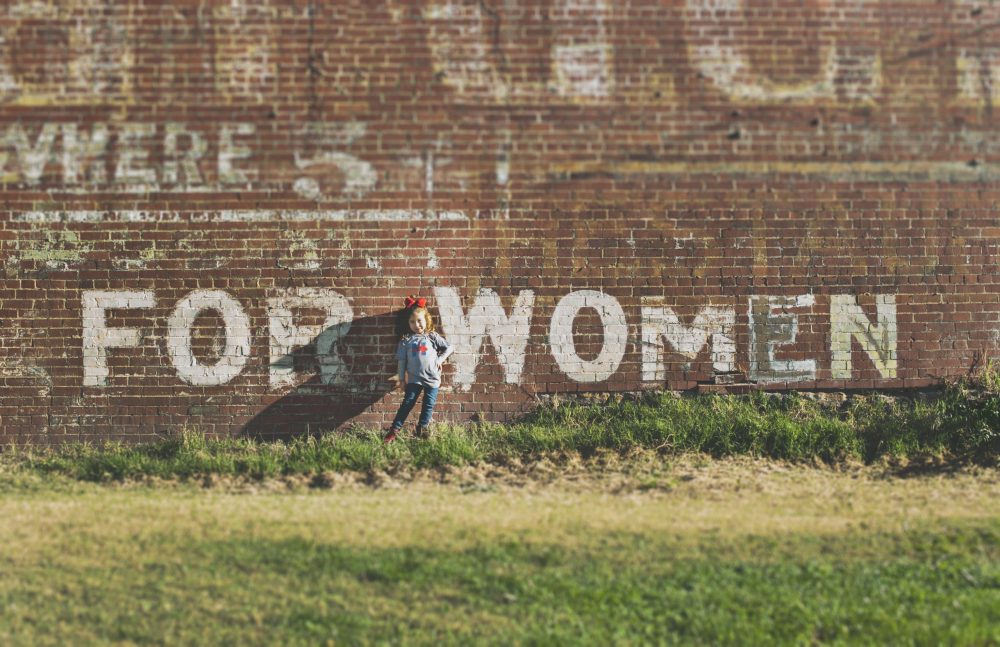 It is just a lame excuse by some people that women wear exposing clothes that lead men to this inhuman deed. Does a 6-month-old kid attack men sexually, or a 78-year-old Nun exposes their body? If not, then why they are getting raped. If such men feel manlier after doing such inhuman behavior, then it's a big shame to them and their thought.
Some actions have been taken by the law to protect women, but it's not the end until the judge approves their death. There are men who do not rape or their actions are not visible because they perform their inhuman deed within a crowd. Its prevalent women feel a man has touched them improperly, or they have been pushing her, taking the group as an excuse.
You can't raise any complaint against such people because it's hard to prove their real face. They are roaming around in your locality, family, or city. They are also having a family but don't know will they be okay if their daughter, mother, wife gets to face the same behavior from another man. Women to protect yourself in every situation you must know a few actions, products which are a great help.
What to keep with you for self-protection?
The tradition of Rakhi makes the brother promise their sister to protect them from every danger, but what if you are moving alone or you have no brother? This does not mean your safety will be at stake. Prepare yourself before stepping out of the house. Pepper spray is an excellent option to protect you from getting attacked.
Seeing the present status of women safety in India the government is also allowing to carry things like pepper spray along with you in public vehicles like metro, bus, train, etc. You can try out boom advanced pepper spray, which is a savior at such a dangerous situation. It's handy and not much costly; at least it does not cost more than your honor and protection.
What action the government has taken?
Since it has become a national issue and India is ranked at the top position for not being a safe country for women according to a report in 2018. Unfortunately, instead of getting the rate low, the rate of sexual harassment has grown in the past two years more than we expected.
According to research, Haryana is the most dangerous state of India for women. The rate of sexual harassment is 83% in Haryana, followed by Arunachal Pradesh 68% and Chhattisgarh 62%. You will get more surprised to see the ratio of metro cities in sexual crime. Delhi is our capital, but unfortunately, this unseen crime has been faced by 56% of women.
Moreover, the other metro cities are also not much safe among them Kolkata 32%, Mumbai 27% and Chennai 10% of women are facing sexual harassment.
To recover this percentage and make India a safe country government has taken some measures some actions which include a women safety helpline which is more helpful for women who are being assaulted at their home or locality, for emergency help, there are women safety app, which can inform your close ones who can rescue you from that situation.
The government has also started free self-defense classes, which can make a woman empowered and eligible to protect themselves. Seeing the growing rate of rape and other sexual harassment government is also seeing the legal actions taken against the criminal.
Age is not a bar; a rapist is not an adult; still, he has to be punished. Because if he can do such a massive crime at a young age, then his growing age can make him more ferocious if he is not appropriately disciplined. Though the common folk is requesting punishment for the death of a rapist, still the government is yet to grant the law.
What measures has society taken? 
Society has understood the importance of women's safety in India, but there are a few numbers of people who have taken intense action to protect girls' children and women. There are schools where self-defense actions are evening taught like Bachupally Narayan Girls School.
There are individual self-defense schools where you can learn karate, martial arts. If you are not having that facility in your locality, then the internet can be a savior. Online classes are available to learn self-defense. Teaching your girls how to protect themselves is more important than teaching your girls how to cook.
It is essential to know about women's safety, which should not only be learned by women by men as well. It has to be taken seriously by the parents to take the first step.
They should teach their sons to respect every woman and protect as much as they can. You can see examples in everyday life, but behind them, some people are having an evil mind and targeting you to fulfill their unlawful desire. They don't feel respect for any of the women, even in their house. Being a mother, you have to teach your son how to behave with women since his childhood.
What to learn to protect yourself?
First of all, you should learn to identify people who can be dangerous for you. Do not trust anyone in this world even if it is your father if you have seen him abusing your mother, beating her again and again. It can be your boyfriend who is fooling you for a month to jump on the bed with you. Trust the one who married you. Even women are not safe in the hands of their husbands. If you are dealing with the same, then talk to people whom you trust.
Speak out for yourself and opt for the edge of known. If you keep quiet even after being molestation, sexual harassment, then you must not stay silent; you should share it with your close ones and immediately file a general diary in the local police station. Find the way where you can disclose the criminal and protect yourself.
Learn self-defense action like karate, martial arts, but use it wisely.
Do not revert without thinking. If some men are teasing you on the road, then either avoided them and move away or quickly reach near any shop or main street where people are moving.
Do not step out alone at night. Feeling little ashamed to say that, but it's the fact. Be with someone whom you trust and who can protect you. If you are traveling on the cab, then send the tracking information to your emergency contacts.
Do not argue with the eve-teasers because researchers say that arguing with them makes them more anxious to tease and molest you.
How can social media help?
Women's security in India is at stake, but social media can be a help. Social media has been a great medium to reach a huge crowd. If you want to help society and every single girl who feels unsafe, you can share online classes of self-defense.
You can also expose the person who is a criminal. If things are viral, then the government has to punish them, and no strong support can help to rescue them. You can read women safety articles on social media and get benefited from the devices for women's safety promoted in social media.