A good plumber can help safeguard your belongings, property, money, and life! So, as a cautious homeowner, it would help if you understood a plumber's job description before hiring them. The more well-informed you are, the easier the relationship will be to navigate.
There's a lot more to plumbers than faucets and toilet seats. Here's an additional list of what you need to know about them:
They literally risk their safety
For states that see a lot of snow, bursting pipes area common phenomenon. This is because most pipes work under high water pressure conditions. A burst pipe not only wreaks havoc on your property and belongings, but is also extremely dangerous.
If a pipe bursts during the repair process, it can throw around 40 to 100 pounds of pressure at whatever comes itsway. It's not safe for anyone to be working anywhere where they can be hit by a fire hydrant stream coming at 200 gallons per minute.
Other than that, they're also used to working under perilous job conditions where they're exposed to dangerous chemicals. You're probably beginning to understand why you shouldn't meddle with plumbing DIYs on your own.
This is why we recommend trusting a plumbing service that invests in frequent or vigorous safety training and prioritizes their staff's health above all else. The greater the number of years they've been in the business, the more qualified they'll be to tackle safety challenges.
When the staff visits your home, be as cooperative, courteous, and polite as you can be. You should understand that it's more than a monetary transaction that involves some exchange of service. Your plumber is risking their life to make sure your toilets remain unclogged, and the drains flow smoothly. Give it back to them!
There is no such thing as plumbing DIYs
Repeat after us: you can't become a plumber just by watching a couple of YouTube videos.
Although being proactive is excellent, don't think you can start fixing your toilet seat because someone on the internet told you that you could. Although the idea of renting equipment might sound like a very cost-effective option, you might be doing it at the cost of a broken arm or a chemical burn. Plus, if you end up ruining things, you'll have to pay a higher price to fix the damage professionally. When you call a plumbing service to fix your DIY damages, they'll naturally charge you a higher amount. We recommend you spend now to save a lot later on subsequent plumbing work.
Monday is their busiest day
This might sound funny because you'd expect a plumber to be busy on Sundays. Sundays are off, and homeowners usually dedicate the day to get housework sorted.
However, many homeowners contact their plumbers on Mondays to rectify whatever went south. Other than that, plumbers are also particularly busy the day after holidays such as Christmas, Thanksgiving, and other big fat family dinners. The big meal that your family enjoys takes a toll on the sinks and the toilet pipes.
They don't like the word 'garbage disposal'
They've probably never said this, but plumbers cringe at the word garbagedisposal. This is because you're not supposed to dump anything that qualifies as 'garbage' or 'trash' down it. Homeowners make matters worse for themselves by discarding everything they can find down the garbage disposal. This probably happens because of the word'garbage.' Most plumbers agree that they would want it to be renamed to sink disposals.
Here are some extra tips to make your garbage disposal unit last long: Your garbage disposal is only for the kitchen scraps. Don't grind cigarette butts, metal, paper, or even plastic. Don't put anything that might be combustible down it. Refrain from pouring down grease, oils, and fats—it'll only clog the drains. Other itemsthat harm the garbage disposal include hot water, fibrous materials (such as celery stalks, corn husks, artichokes, and onion skins), potato peels, expandable foods, large animal bones, and coffee grounds. It's also not a great idea to use harsh chemicals and drain cleaners. These can wear downthe blades and pipes.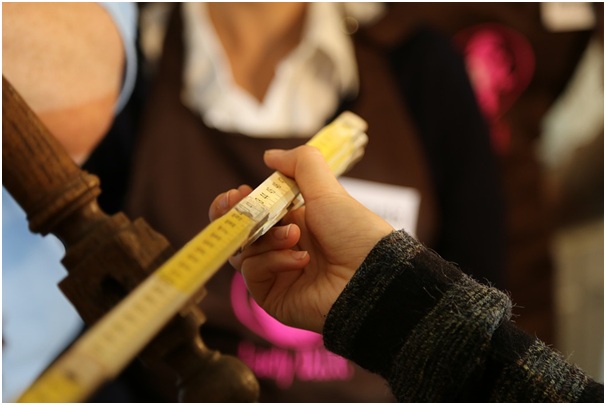 Kitchen waste is as bad as human waste
You probably think that dealing with human waste is a nasty business. However, dealing with kitchen waste could be just as badand unpleasant. Most of this has to do with grease. Although bathroom-related waste is gross, decaying animal fat is worse. The best way to keep your drains smelling good and fresh is to invest in regular upkeep, maintenance, and cleanliness.
Every day is a new challenge.
You might assume that a plumber's job is monotonous and mundane. However, this is far from being true. Every day brings a new addition to their job description. One day they could be installing a new faucet in a residential bathroom, and the next day they could be repairing a minor leak in a hotel pool. No two days are entirely the same. The diversity of their services bolsters their expertise, professional know-how, and ingenuity.
The author is a frequent contributor to the blog and has been working with Pro Serve Plumbers for the past 15 years. The author specializes in plumbing training and is an expert on plumbing repairs, replacements, and upgrades.
Pro Serve Plumbing is a renowned plumbing company from Fort Worth, TX that offers a holistic suite of plumbing services, including drain cleaning and repairs, leak detection, water filtration services, repiping services, slab leak repair, sewer line repair, and water purification services. They're a bonded, insured, and licensed service that frequently invests in employee training and certifications. Other than that, the company also specializes in 24-hour emergency plumbing services and will be glad to schedule a same-day appointment for you. Get in touch for a quick estimate.